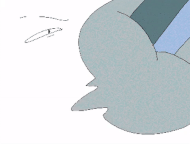 "That dog looks like he has something to say..."

This article is a stub. You can help the ENA Wiki by expanding it.
Gabe Velez, also known as GamerDuck, is a Puerto Rican voice actor. They voice Season 1 Ena's masculine voice. He has voice-acted Ena in every short with the exception of Auction Day.
External links